The Hispanic Business Association (HBA) supports past, present, and future Hispanic American and Latinx students at Columbia Business School and fosters a strong sense of community among its members. The HBA works to achieve its mission by gathering everyone in a variety of social & community events, offering academic support, and providing professional development opportunities. 
HBA's goals are to:
Act as Guías by guiding a pipeline of prospective CBS students and actively supporting incoming the first year class (including Consortium students) through strategic partnerships with CMC, BBSA, and other professional clubs.  
Build Comunidad by establishing an inclusive communication strategy, launching the academic year with Hispanic Heritage Month programming, and strengthening partnerships with the rest of the CBS community.
Seek Apoyo by engaging alumni as mentors for current and future students, identifying faculty sponsors to actively engage with HBA, and connecting with corporate sponsors to help with career exploration.
The 2022-2023 HBA Board is currently led by Yaneli Rubio '23 and Daniel Paredes '23.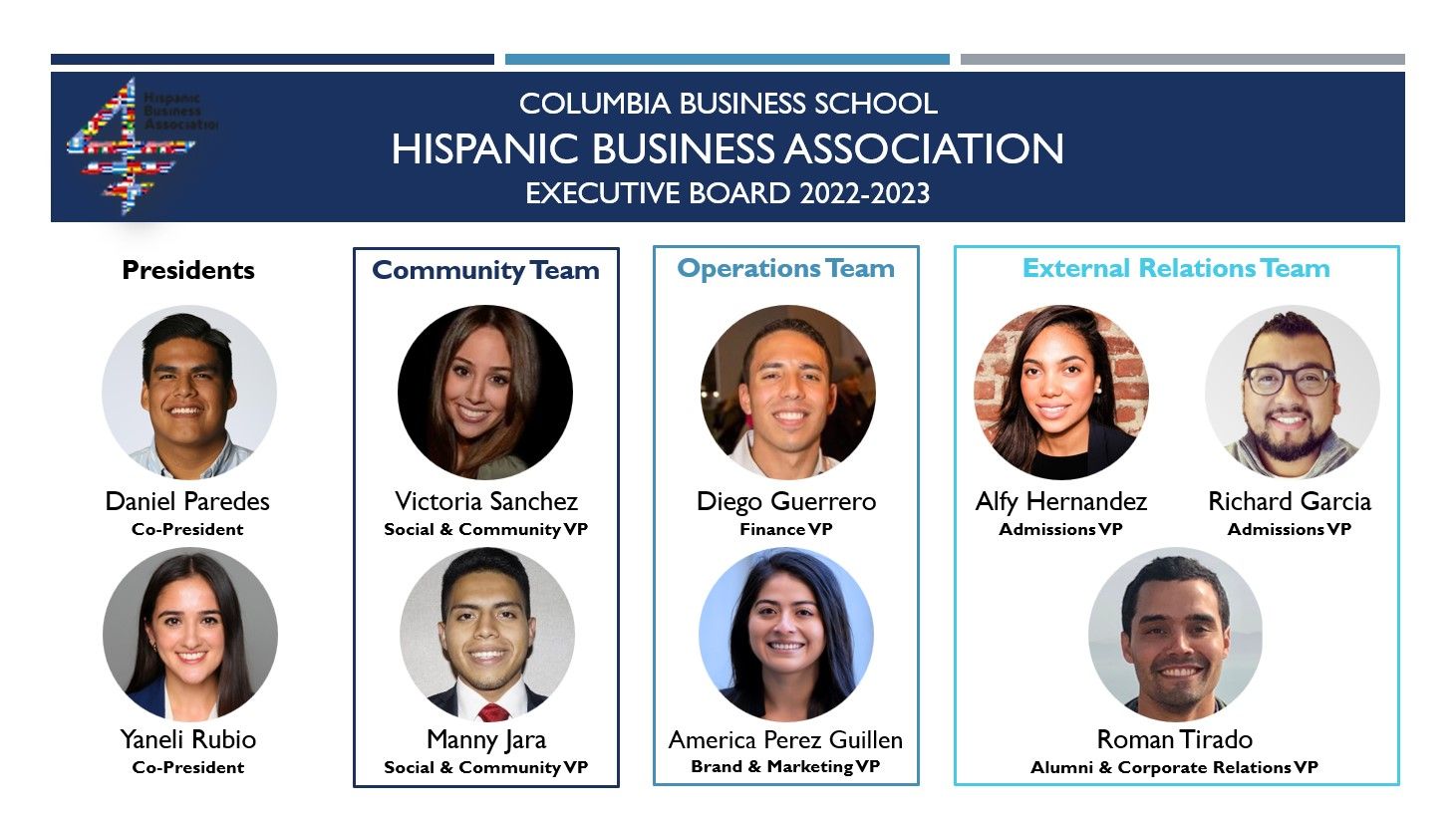 To stay connected with HBA, we encourage you to reach out through this form and to follow them on social media.