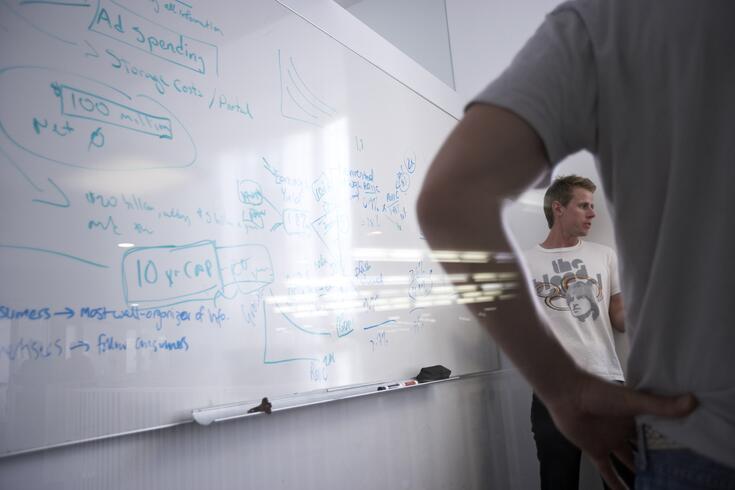 The Master of Science in Financial Economics is a two academic year STEM eligible master's degree program offered by the Finance Division of Columbia Business School.  The program provides academically distinguished and industry-oriented students the opportunity to obtain a rigorous, graduate-level finance acumen.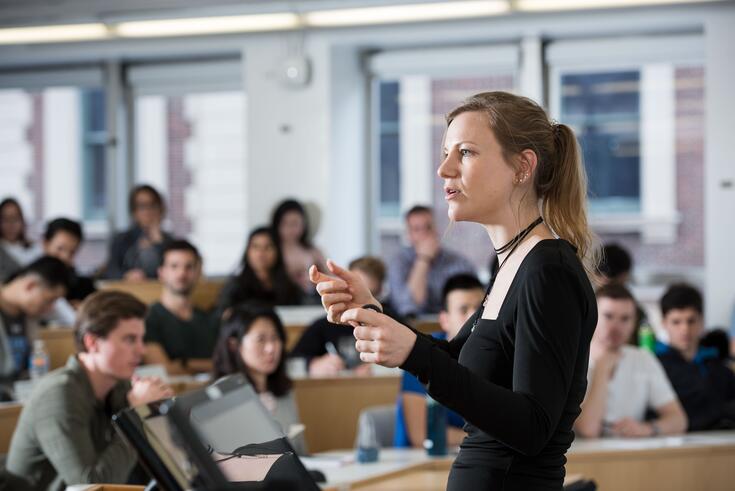 Academics
MSFE students take a carefully constructed curriculum of PhD and MBA courses offered at Columbia Business School. While the program has significant overlap with our PhD program in Finance, it is intended for students who prefer a shorter and more industry-oriented experience than the School's doctoral program.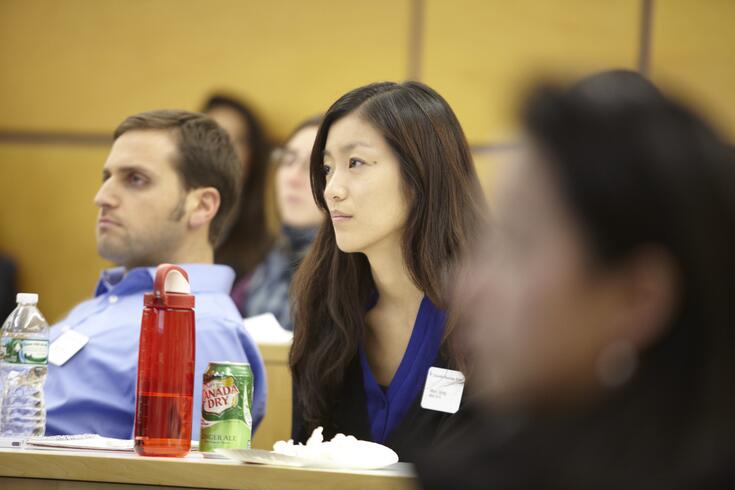 Student Life
Columbia Business School's supportive community helps our busy students balance their life, work, and studies while still having opportunities to enjoy one another's company and the excitement of New York City.
Take a moment to meet some of our current students and alumni who talk about their Columbia Business School experiences. We're sure you'll see yourself in their personal glimpses and positive reflections on their time here, especially with their professors and fellow students.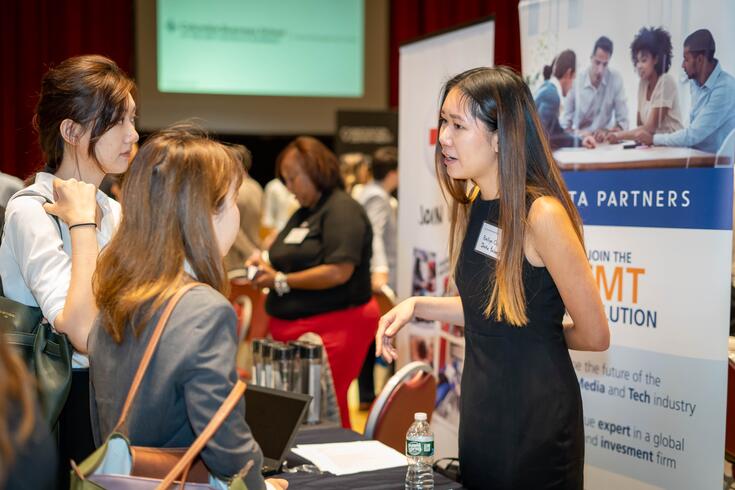 Career Resources
The Career Management Center (CMC) at Columbia Business School works with students to develop lifelong career management skills and empowers them to leverage the Columbia Business School network throughout their careers. The small size of the program allows the CMC to target search resources, tailoring these to the experience and needs of MS in Financial Economics students in a variety of industries.
By the numbers
168
Average GRE Quant Score
25
Size of Incoming Class
100
% Employed in 6 Months
Frequently Asked Questions
Is the MSFE program STEM eligible?

Yes, all of our MS programs are STEM eligible.
Does one need experience in industry to be a competitive MSFE applicant?

While you do not need previous work experience to apply or to gain acceptance, we do find that some work or internship experience may prove valuable for both.
Do I need to send official GMAT, GRE, TOEFL, etc. scores to apply?

We do not require you to send official scores to apply to the program. However, if offered admission, these documents will be required to validate the offer off admission.
Does one need to take the TOEFL, IELTS, or PET to apply?

International students who do not have a bachelor's, master's, or doctoral degree from an institution in which all instruction is conducted in English must take either the TOEFL (Test of English as a Foreign Language), the PTE (Pearson Test of English), or the IELTS (International English Language Testing System). You may be exempted only if you have earned a degree from an institution in which English is the language of instruction. We will not accept requests for exceptions to this policy. Your scores must be valid when you submit your application.

Be sure to self-report your TOEFL, PTE, or IELTS score when completing your application. If admitted, you must submit an official score report. For the TOEFL, Columbia's ETS code is 2141. For the PTE and IELTS, select Columbia Business School from the list of schools provided. The Admissions Committee will consider only your highest score when reviewing your application.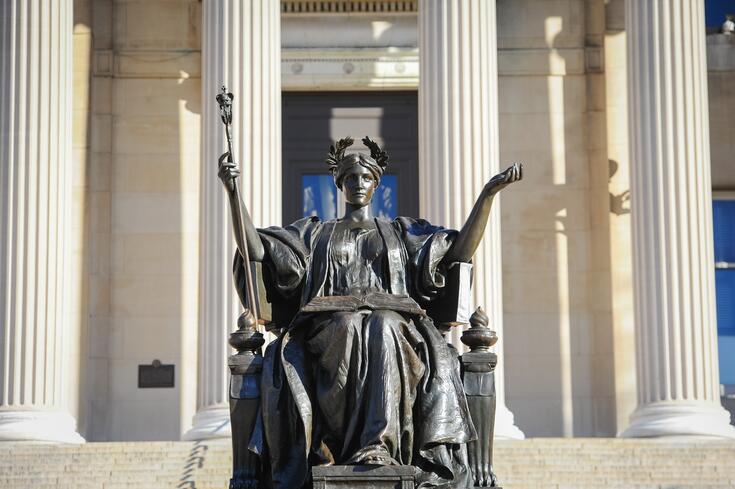 Our Admissions Office is located at 483 David Geffen Hall on Columbia University's Manhattanville Campus. Due to the ongoing Covid-19 pandemic, drop-in visits are not currently available. Prospective students can speak with an admissions counselor from 9 a.m. to 5 p.m. Monday through Friday via the contact options below. Beginning in January 2022, all MS courses will be held at our new campus in Manhattanville and our offices will relocate to Kravis Hall.
Email: [email protected]
Phone:+1-212-854-2836